What is Group Benefits?
Group Benefits plans provide coverage to a group of members that are part of an organization such as company employees. Group Benefits health plans are policy insurance that are offered at a low cost due do the spread across members of policyholders.
Why is Group Benefits important?
Your employees and their health are your most important asset. Happy, focused, stress-free employees are productive employees.
Attract & Retain Key Talent
Get help attracting talent and compensating your plan members with an affordable, comprehensive and easy-to-use group benefits plan.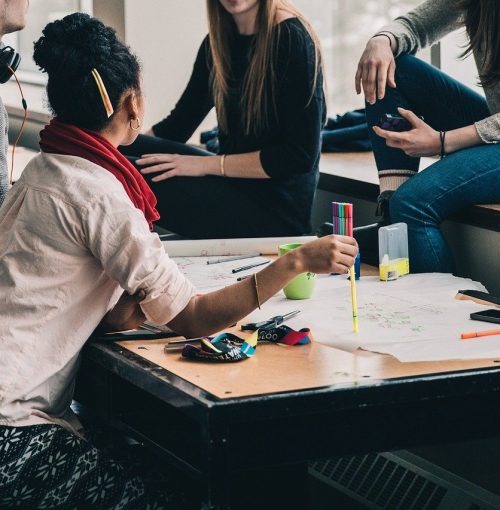 Life Insurance: Provides basic financial protection to an employee's beneficiary if they die. Available as a flat amount or a multiple of an employee's salary.
Critical Illness: Helps protect employees and their families financially should they face a serious illness.
Long Term Disability: Provides monthly benefit if an employee cannot work for an extended period of time because of total disability.
Short Term Disability: Replaces a portion of lost income while an employee is temporarily unable to work because of total disability.
Dental Care: Covers preventative and diagnostic dental treatment as well as coverage for fillings, root canals, extractions and oral surgery. Options for major dental including orthodontic treatments are also available.
Dependent Life Insurance: Helps provide financial protection for an employee in the event a spouse or child's death.
Accidental Death and Dismemberment Insurance: Provides for an additional benefit if an employee dies, loses a limb, is paralyzed or loses hearing, speech, or sight as a result of an accident.
Extended Health Care: Covers necessary medical expenses that are not covered by provincial plans. Includes coverage for:
Prescription Drugs
Paramedical Devices (Massage. Chiropractic, Acupuncture, Physiotherapy, etc.)
Vision Care
Hospital Care
Medical Equipment
Emergency Travel Medical
Source: Canada Life, Investopedia, Manulife
Contact a 3i Financial Group Advisor today to learn more.
Important disclosures:
The articles posted on 3i Financial are not intended to provide specific advice or recommendations for any individual and for general information only. All contents and information are believed to be from verified sources; 3i Financial makes no representation as to its completeness or accuracy.